Become a SGDCC
Event Sponsor
Access your target audiences, build brand awareness, and demonstrate leadership.
Canadian Chambers of Commerce
NEWS RELEASES


2018 Business Award Winners
Business of the Year - over $3M
Zender Ford
Business of the Year - under $3M
Perks Coffee House
New Business of the Year
Kid's @ Play Daycare
Employee of the Year
Caitie Petruk
Marketer of the Year
Ben Loates
Volunteer of the Year
Jamie-Lynn Pitts
Young Entrepreneur of the Year
Jonathan Giovannoni
People's Choice Awards
The Parlour
Community Spirit Award
Save-on-Foods
Each year, the generosity of several
sponsors is what allows the Spruce Grove & District Chamber of Commerce to honour and celebrate our business community's outstanding companies and leaders at the annual Chamber of
Commerce Business Awards.
THANK YOU!
Chamber Unification
WE WANT TO HEAR FROM YOU!
The area encompassing the Tri-Municipal Region has been identified as a "priority growth" region, making our business community more relevant than ever, but also creating new challenges and opportunities. As Chambers of Commerce, we need to ensure we are also evolving to meet the changing needs of our members. Your Chambers believe that unique community identities can be both respected and strengthened while adding value for members and facilitating a stronger voice in advocacy and policy development for our Tri-region business community.
To help us better serve our members, your Chambers of Commerce are conducting a very brief survey. It will take less than 1 minute to complete and your input is important in ensuring your Chamber is providing the best representation for your business. Click the button below to start the survey. Thank you for your participation!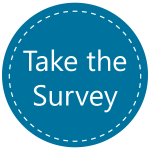 View our new contractor's list
Contractor's List